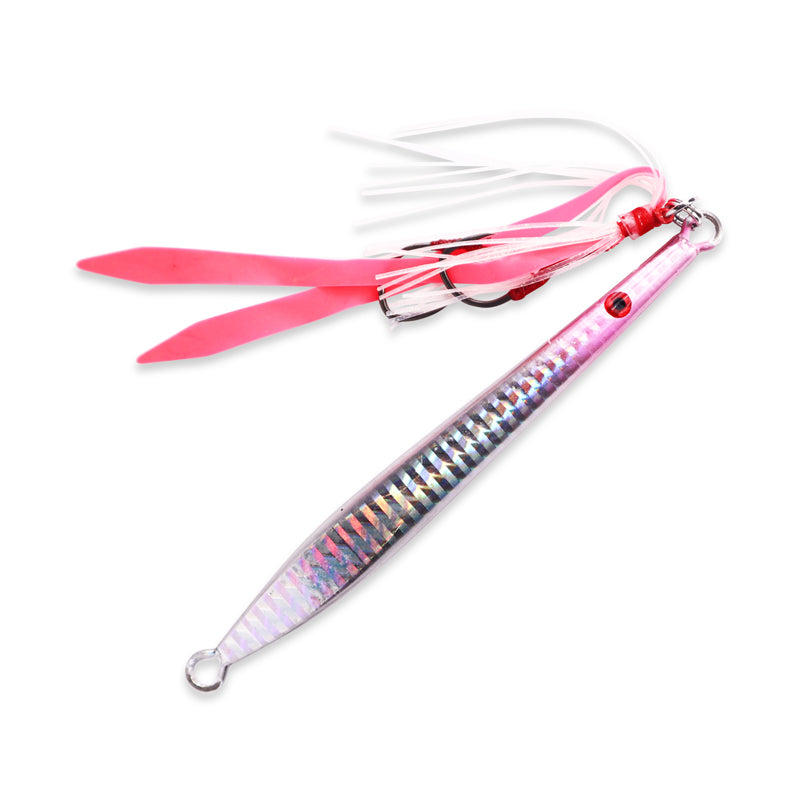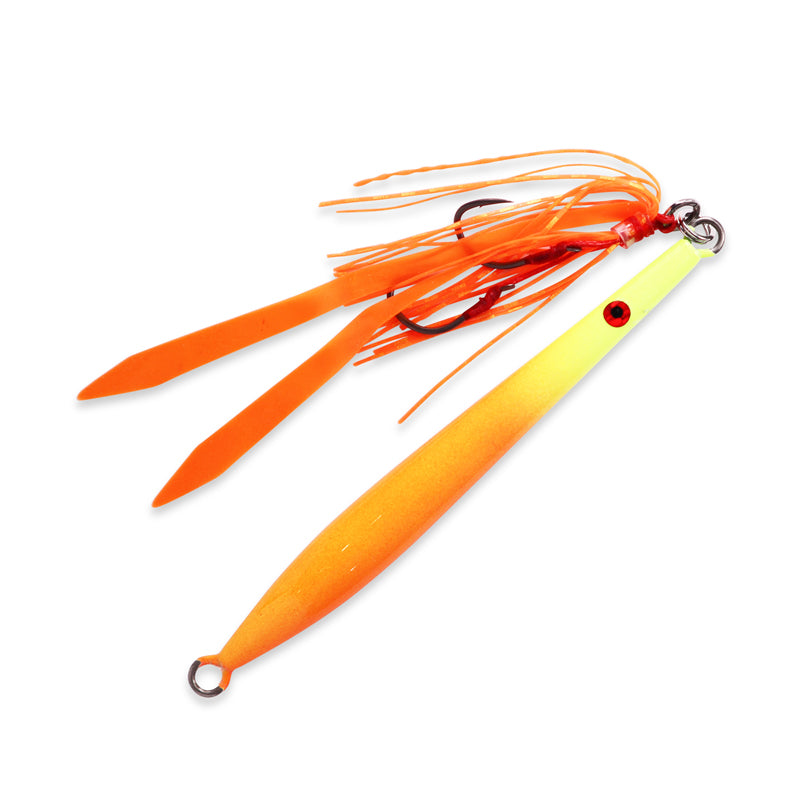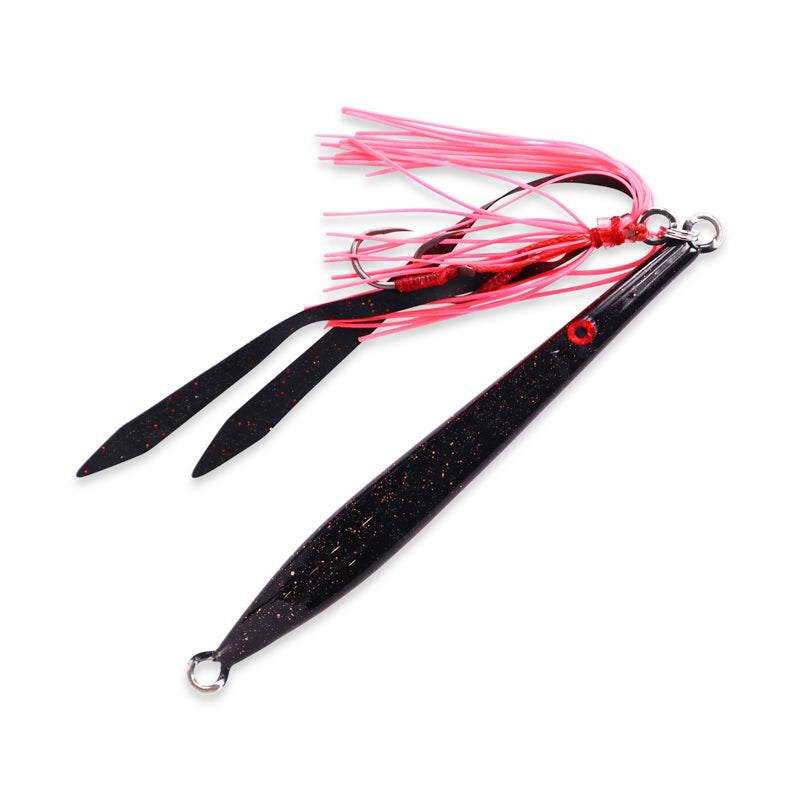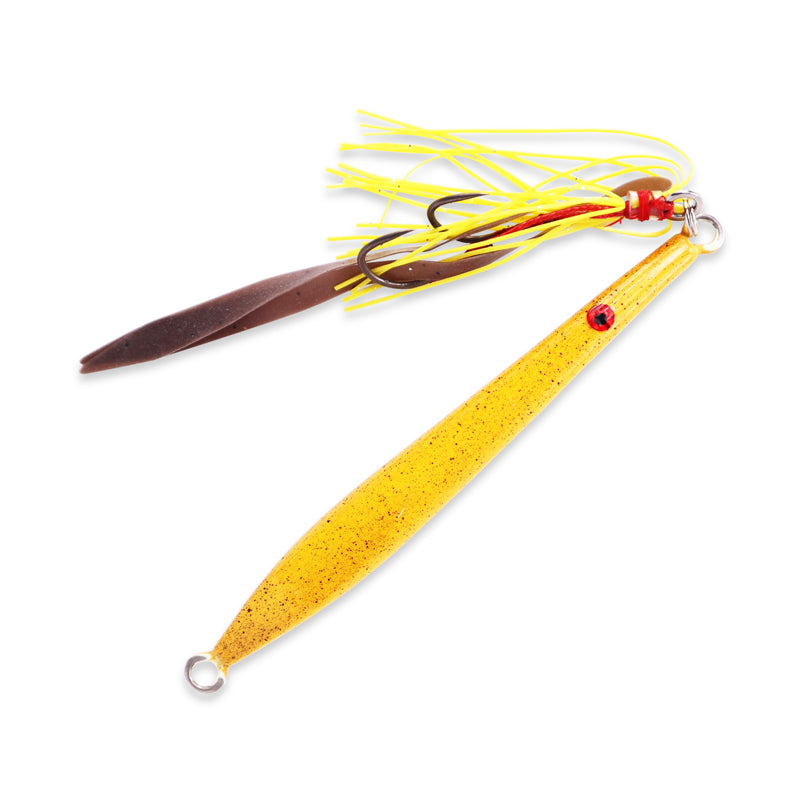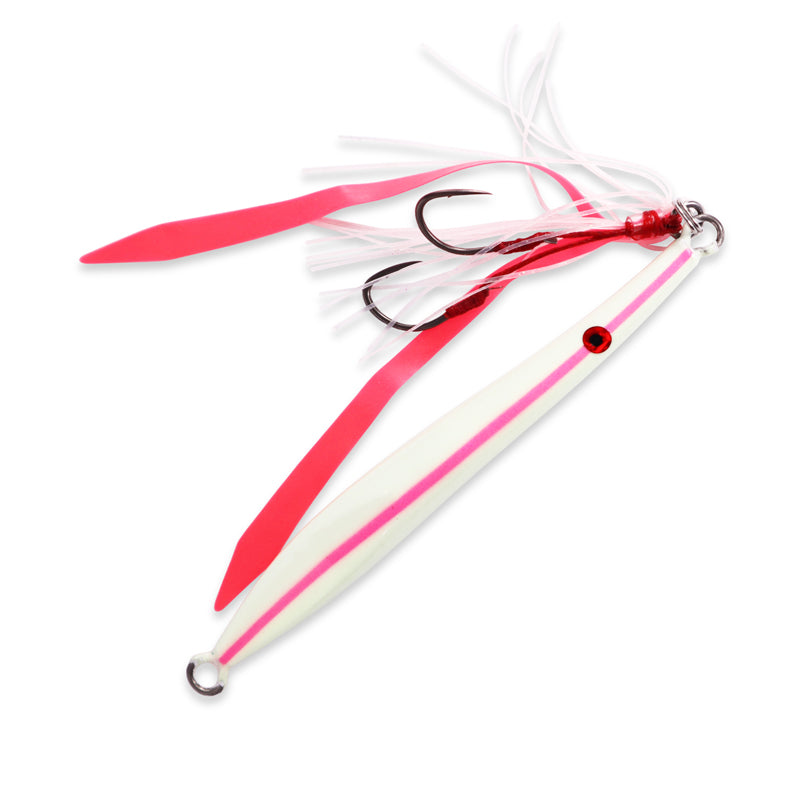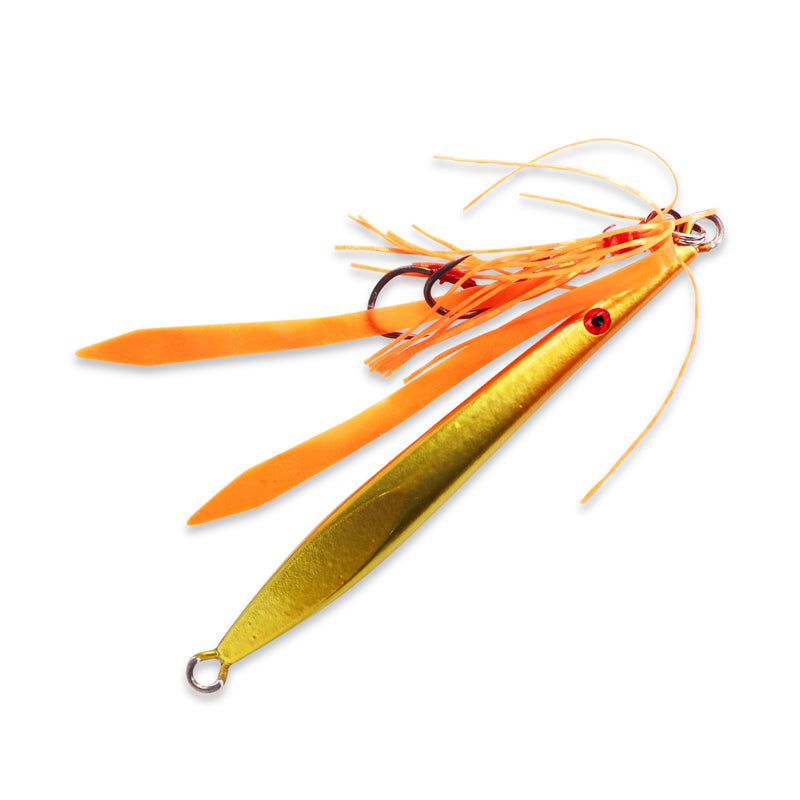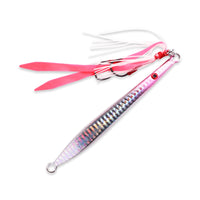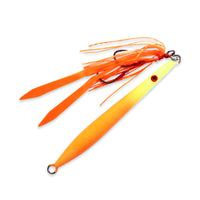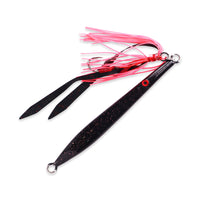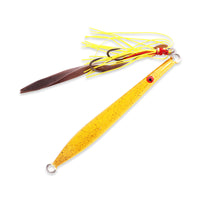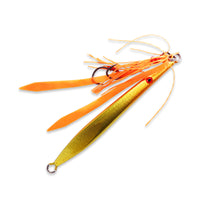 Get down faster than ever to where the fish are waiting with our amazing Fish Fingers - we reckon they might just be the most effective lure we've ever designed! Available in 60-140g weights mean they will suit a variety of situations and tackle, and there are some excellent colour combos to choose from, too!
Other features:
A slender, hydrodynamic shape sees them plummet to the sea floor, then stay there for longer, the lure cutting through the current efficiently.
A predictable rise-and-fall motion makes Fish Fingers easy to hit, with the assist rig's undulating tentacles creating enticing movements.
Armed with hand-bound Owner hooks, the best! 
Weights: 60g, 80g, 100g, 120g and 140g
Colours: Pink Lumo, Orange Gold, Bruised Banana, Pink Silver, Black Pink and Orange Lime
Associated products: Replace the Fish Finger's assist rig with a 3.5 Jellybaby (the 4.5 Jellybabies work well with the 120-140g models) for even better results!  
Recommended rods: OA Spinder, Bender, and V2 Micro Jig.
On-the-water tips: Attach the Fish Finger to your trace via the assist-rig's solid metal ring, so the tendrils hang like a ponytail from the top of the lure.    One of the Fish Finger's greatest assets is a super-fast descent, but it can still pay to lob or cast it well up ahead of the boat's drift direction so the bottom is reached earlier, allowing a longer period of reasonably vertical lifting-and-dropping movements to be deployed (more horizontal movements are less effective). We recommend a super-slow-motion lift-and drop mechanical-jigging action for around four to six reel-handle turns off the bottom, before dropping back down again and repeating. Prefer kingfish? A moderate-speed mechanical-jigging motion will often do the job: start at the bottom or around 10m below where you can see baitfish and/or predator activity on the fish-finder. Concentrate on the lower half of the water column.
International shipping:
$0-$499 = $25
$500+ = FREE!
Oversized products (Rods):
$60
Shipping prices are in NZD and covers Australia, United States, United Kingdom, Gibraltor, Germany and Denmark. Please contact admin@oceanangler.co.nz for shipping quotes outside these areas.