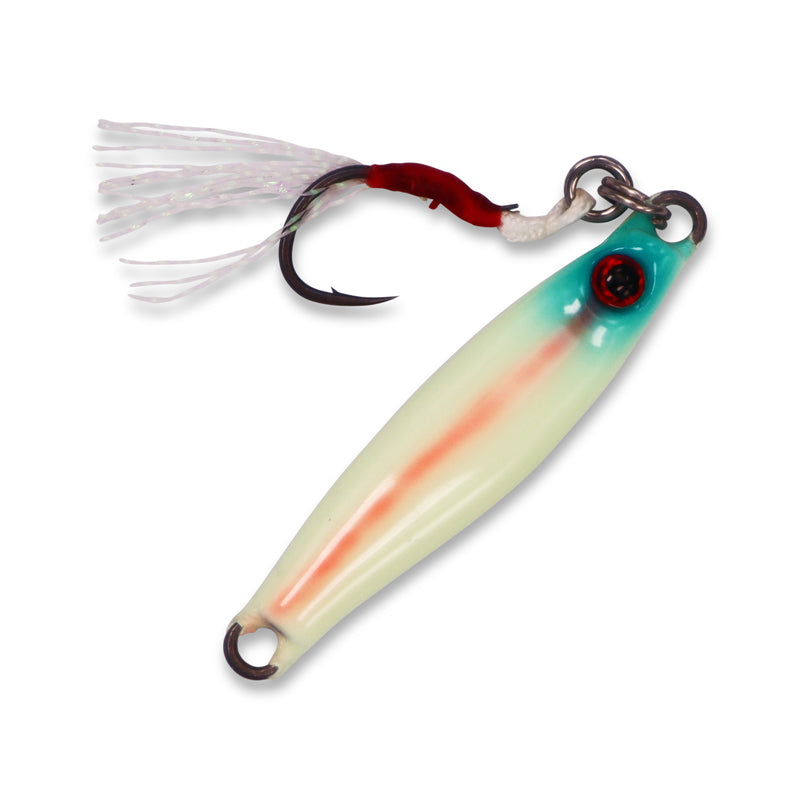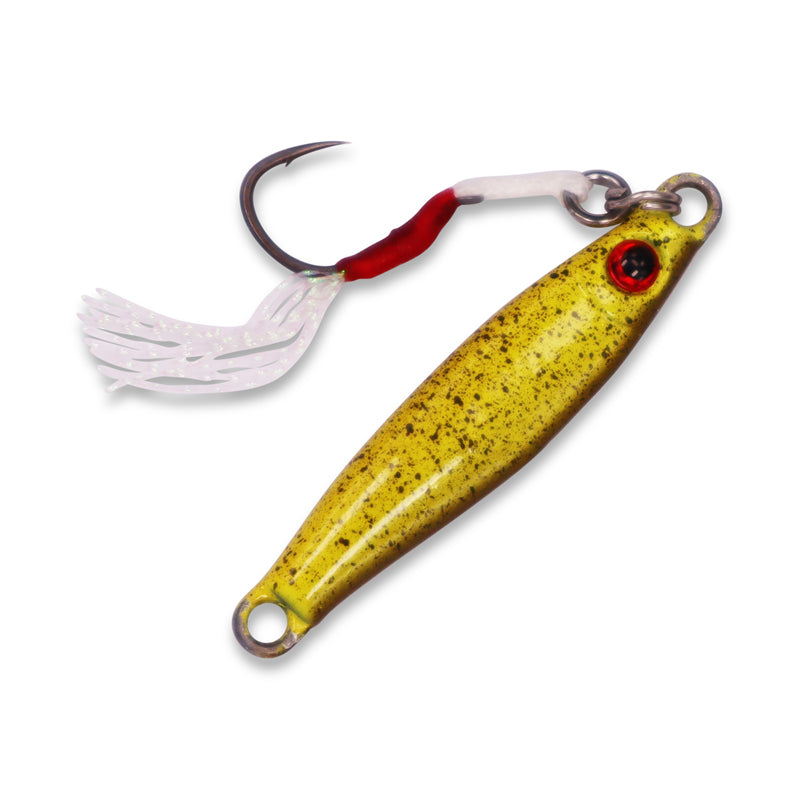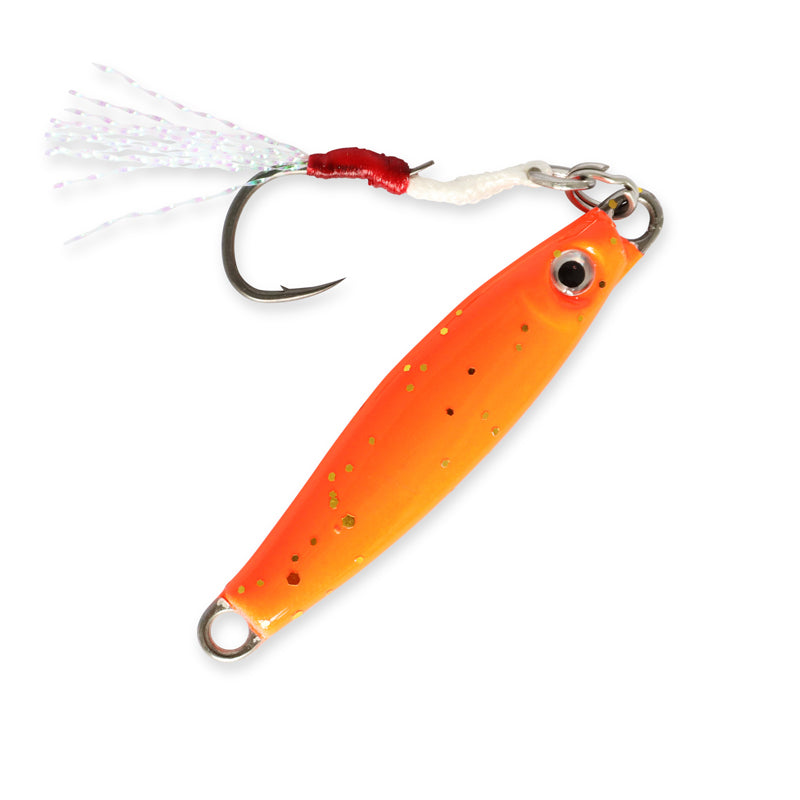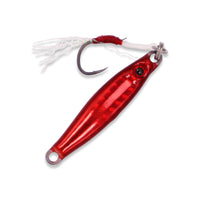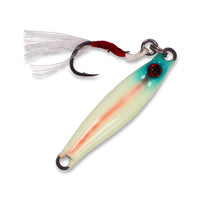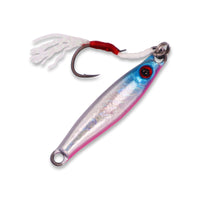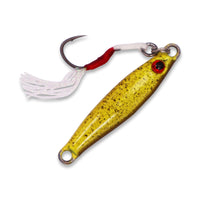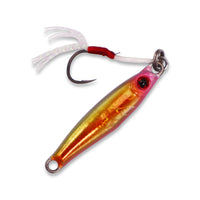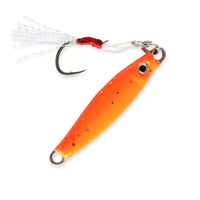 As its name suggests, the Flea is pretty tiny, but it's quickly earned a massive reputation for catching fish of all sizes and species!  Although great in the shallows or medium depths, these tiny lures can even be dropped into depths of 50 metres or (much) more when conditions are suitable - and then detected and eaten! Some of the fish hooked are very impressive, too, including numerous snapper over 20lb and kingfish to 20kg!
Other features: 
Much of this success is due to the Flea's compact size, with the super-heavy tungsten metal construction producing a lure that's around a quarter the size of other similarly-weighted jigs made from lead alloys.
The Flea rockets down to where you want it, then stays there, thanks to the heavy, streamlined shape.
Japanese assist cord.
Hand-spliced.
Top quality Owner hook.
Weights: 14g, 21g and 28g.
Colours: Bruised Banana, Orange Gold, Pink Lumo, Red Chrome, Pure Silver, Anchovy and Ginga.
Associated products: Twin packs of replacement assist rigs in hook sizes #9 and #11; Pink Ghost Fluoro trace.
Recommended rods: The tiny but strong Owner hooks mean Fleas are best suited to the whippiest rods. In this case the OA Spinder is perfect, with its ultra-forgiving action helping to cushion the pressure so the small hook is less likely to rip out.
On-the-water tips: Small, jiggling rod lifts will attract bites from all sizes and species of fish, from tiny mackerel, koheru (especially using the 14g size - lethal!) and kahawai, through to decent sized trevally, tarakihi, cod and trumpeter, big snapper and even decent kingfish - if you keep the drag pressure to 2kg maximum, are patient, and have a light, whippy rod!  Yes, everything bites the Flea, making it great for anglers of all ages with short attention spans. It's also incredibly versatile, so try the following: • Simply cast and retrieve for kahawai and skipjack feeding on small prey items • Cast and allow them to sink, then jiggle them back along the bottom like a soft-bait • Position them so they are dragged along the bottom or lifted and dropped off the seafloor by the sea's chop • Yo-yo them yourself - again, small jiggling lifts often work best.  • Trout and salmon like them, too - make them the 'sinker' when jigging twin flies on dropper rigs; you'll be impressed how many trout take the Flea instead! And just imagine the potential damage done to the huge fish swimming in the watery turmoil below the Mackenzie Country Canal dams! N.B. Fleas are best fished on 12-16lb fluorocarbon trace and MUST be knotted (ideally with a Rapala/Lefty Kreh Loop knot) to the SOLID RING, not the lure's wire-attachment loop, or failure can result!.
International shipping:
$0-$499 = $25
$500+ = FREE!
Oversized products (Rods):
$60
Shipping prices are in NZD and covers Australia, United States, United Kingdom, Gibraltor, Germany and Denmark. Please contact admin@oceanangler.co.nz for shipping quotes outside these areas.