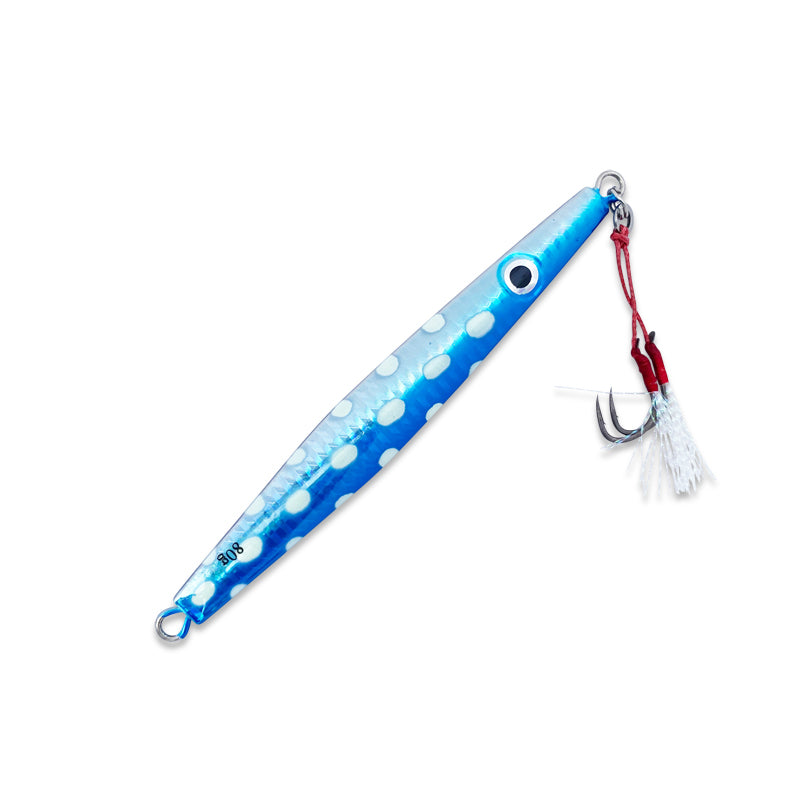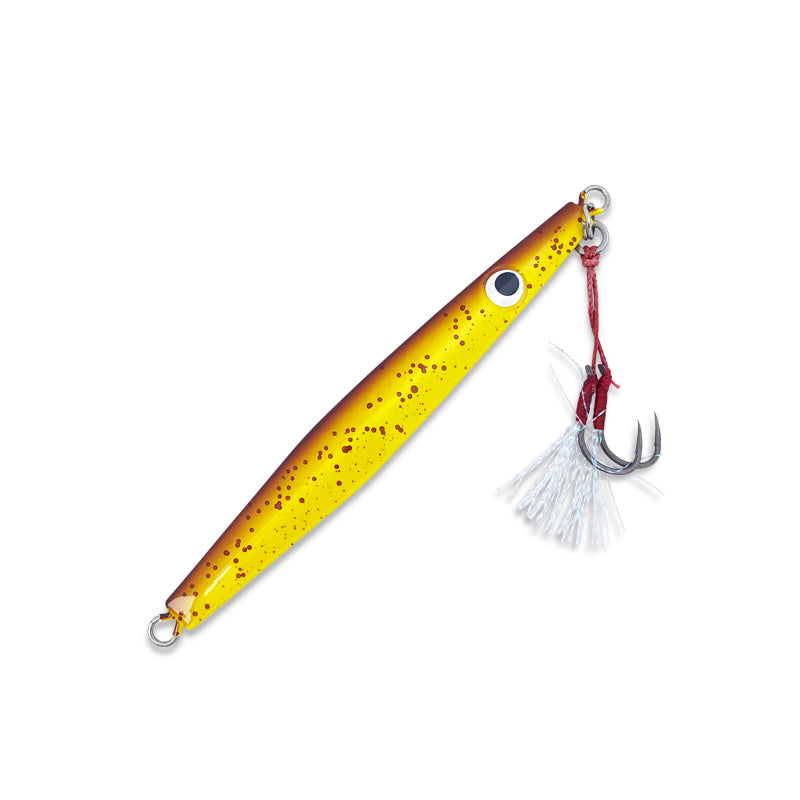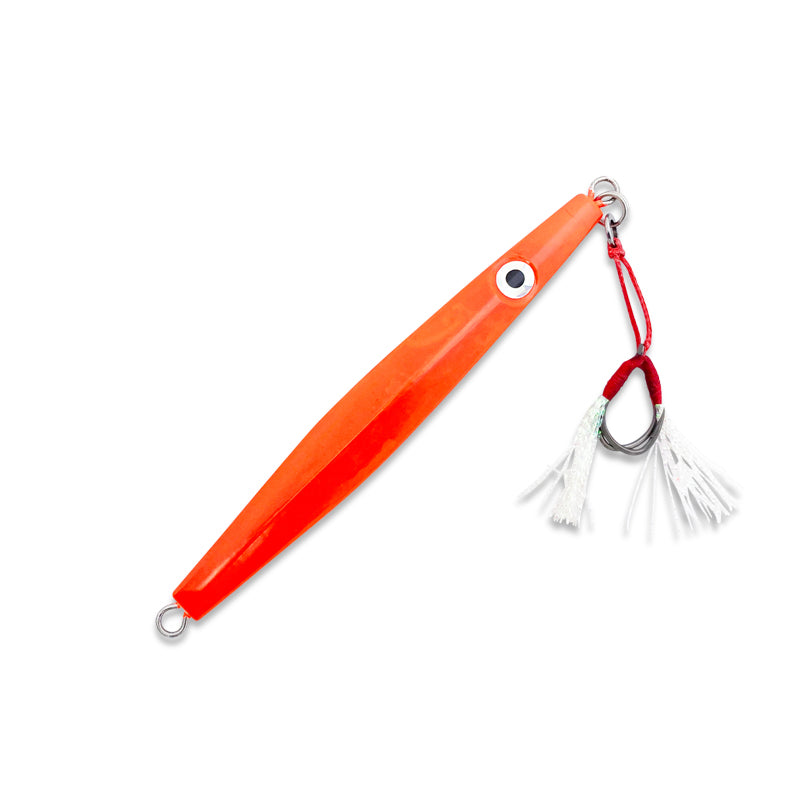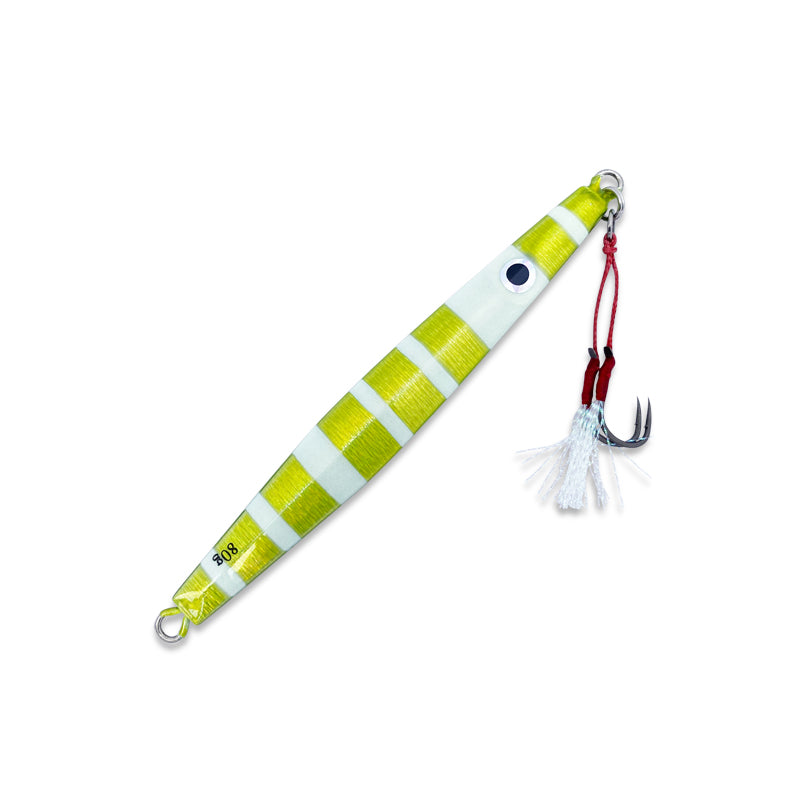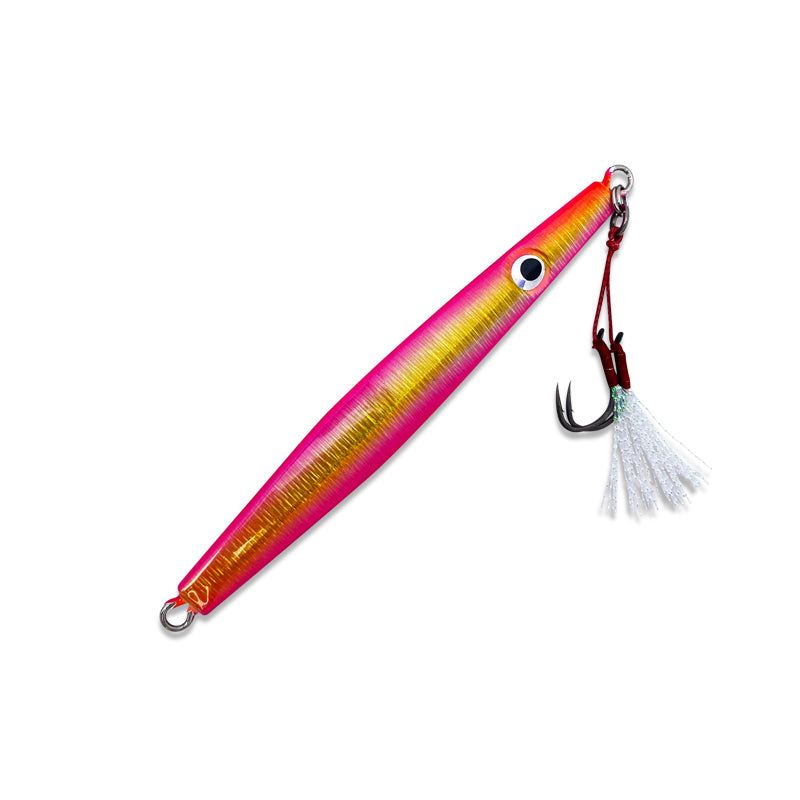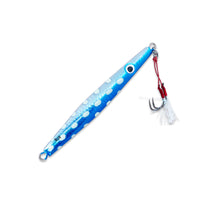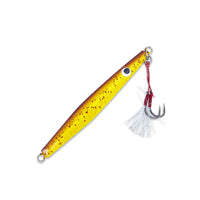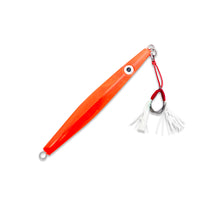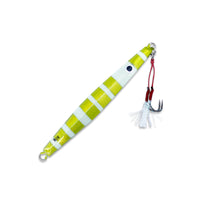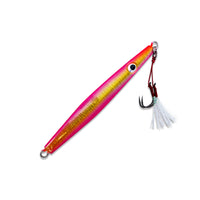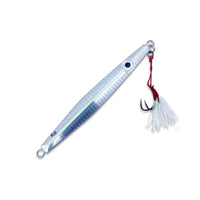 These jigs come in just two weights - 60 and 80g - but they already have a cult following, thanks to them frequently out-fishing Sliders and providing some unbelievable results!  A long, slim profile sees them getting down to where the action is, quick-smart, then staying in the zone for longer. Knife Jigs appear to be a relatively large prey item, when they actually aren't, so they attract a wide range of predators, with snapper, kahawai and kingfish predominating (the heaviest king we know of weighed 27kg!).
Other features: 
Highly effective UV and/or lumo finishes.
A durable hand-whipped assist rig armed with two super-sharp Owner hooks and strands of UV flash.
Weights: 60g and 80g.

Colours: Fanta, Blue, Green, Orange, Pink, Silver and Bruised Banana.
Associated product: Replacement Knife Jig assist rigs, twin pack.
Suitable rods: Ocean Angler Spinder, Bender and Micro Jigging rods - heaps of fun!.
On-the-water tips: OA Knife Jigs can be mechanically jigged up from the bottom (any further than halfway is generally a waste of energy and time, unless the activity on the fish-finder says otherwise) at different speeds or repeatedly lifted and dropped, yo-yo style, near the bottom - or try a mixture of both actions.  If conditions are suitable (i.e. not too much wind and/or tide), Knife Jigs can descend a long way - 70, 80 metres or more if necessary. Their relatively light weight and ease of use makes them very popular, especially amongst light-tackle kingfish chasers who would rather avoid exerting too much effort in the fish catching process!

International shipping:
$0-$499 = $25
$500+ = FREE!
Oversized products (Rods):
$60
Shipping prices are in NZD and covers Australia, United States, United Kingdom, Gibraltor, Germany and Denmark. Please contact admin@oceanangler.co.nz for shipping quotes outside these areas.