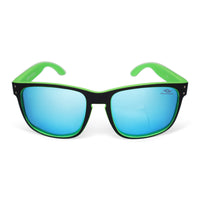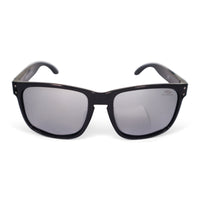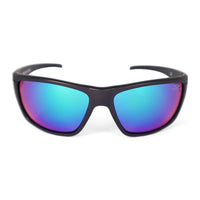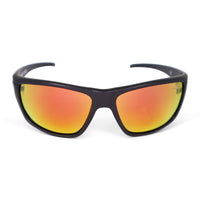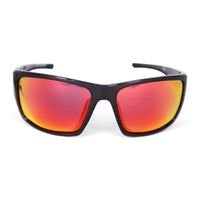 Ultra-Polarised Sunglasses
We know the sunglasses market is packed, yet our OA Polarised Sunglasses manage to stand out from the crowd and continue to sell exceptionally well.  The key aspect with polarised lenses is that the surface glare is removed, enabling anglers to see much more clearly into the depths below, both salt or fresh water. The ability to see our potential quarry (or any fish at all for that matter!) so we can target them is a huge advantage, as is being able to identify underwater structures to cast at - or avoid when travelling at speed! 
Other features:
Two ranges to choose from, with the more expensive line-up also offering spring-hinged arms for increased durability and a tougher lens coating
Stylish, lightweight frames in a variety of popular colours (including a couple of very colourful, vibrant ones!) that fit nicely on the face
Surprisingly clear, mirrored and polarised lenses that enable anglers to effectively view what's going on below and above the water's surface
UV-blocking lenses for increased eye protection from the sun
Comes with a soft-cloth protective bag
Available at great-value prices! 
Tips on care: 
Consider using our Cablz Eyewear Retainers. This clever product keeps your glasses safe but handy.
Don't leave your sunglasses unprotected inside your car as temperatures can get extremely high, potentially leading the lens to delaminate.
Only clean your OA sunglasses with a soft cloth
Be careful with sunscreen, as some brands can cause lens-coating damage
When not wearing your glasses, we recommend storing them in the soft bag provided.
International shipping:
$0-$499 = $25
$500+ = FREE!
Oversized products (Rods):
$60
Shipping prices are in NZD and covers Australia, United States, United Kingdom, Gibraltor, Germany and Denmark. Please contact admin@oceanangler.co.nz for shipping quotes outside these areas.