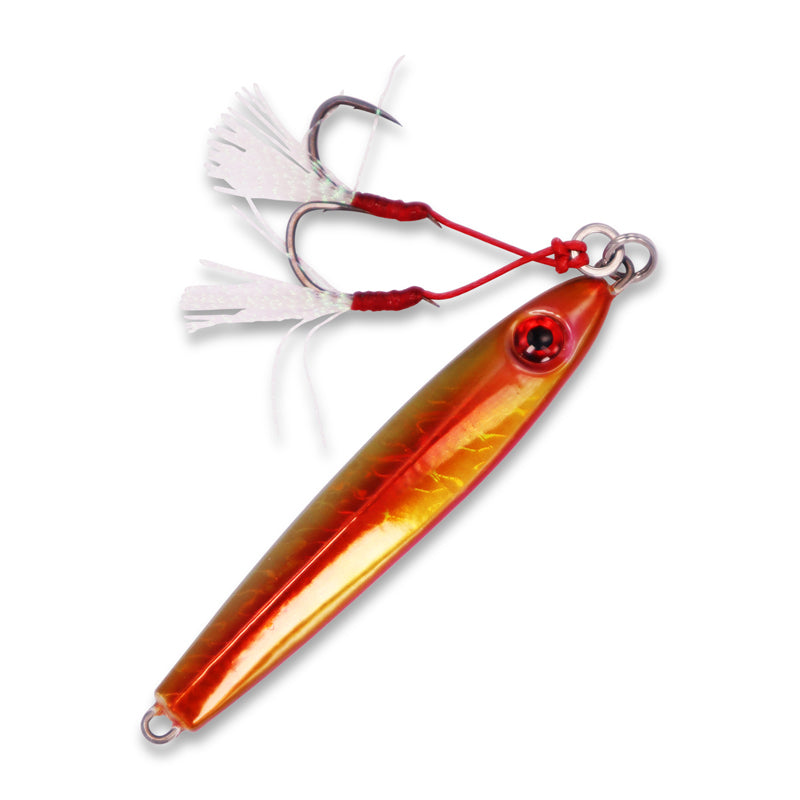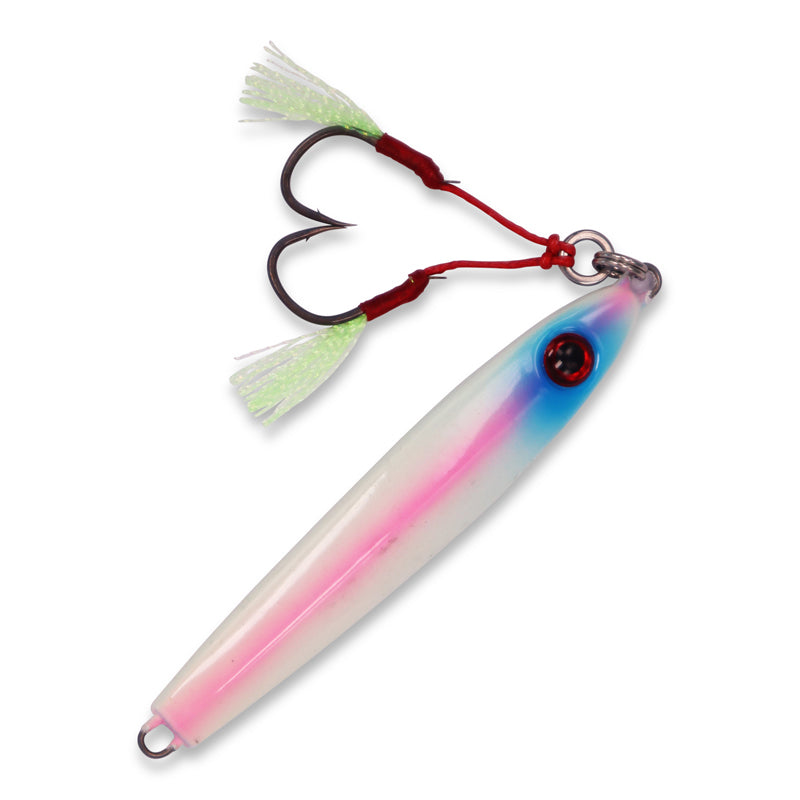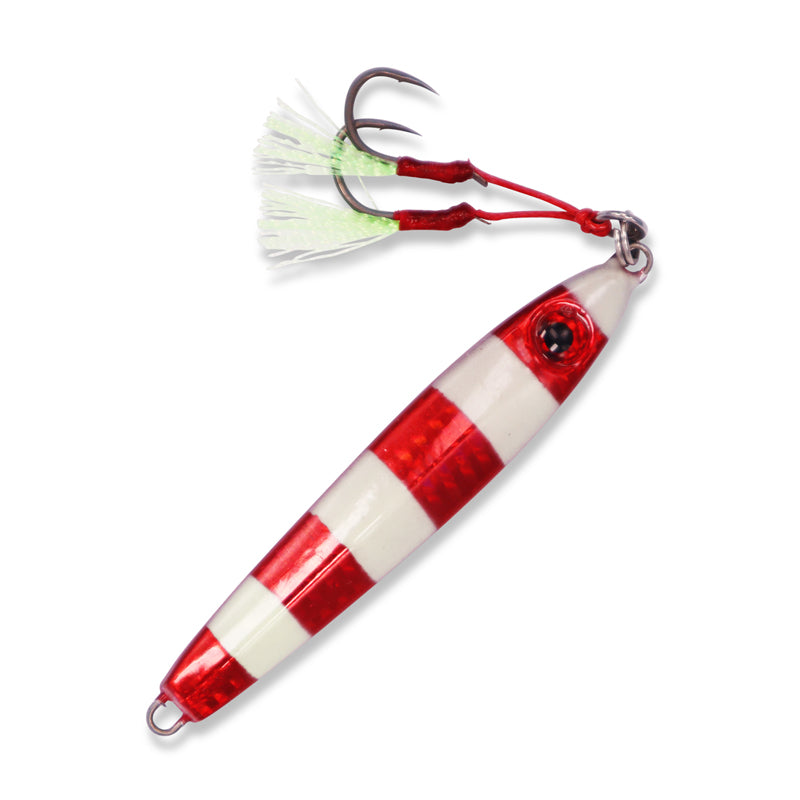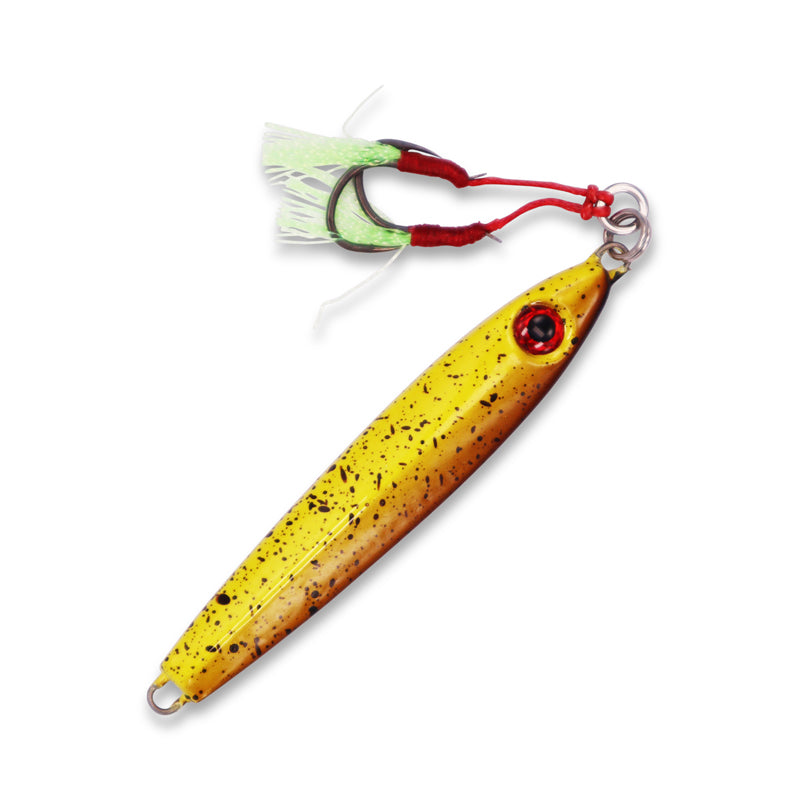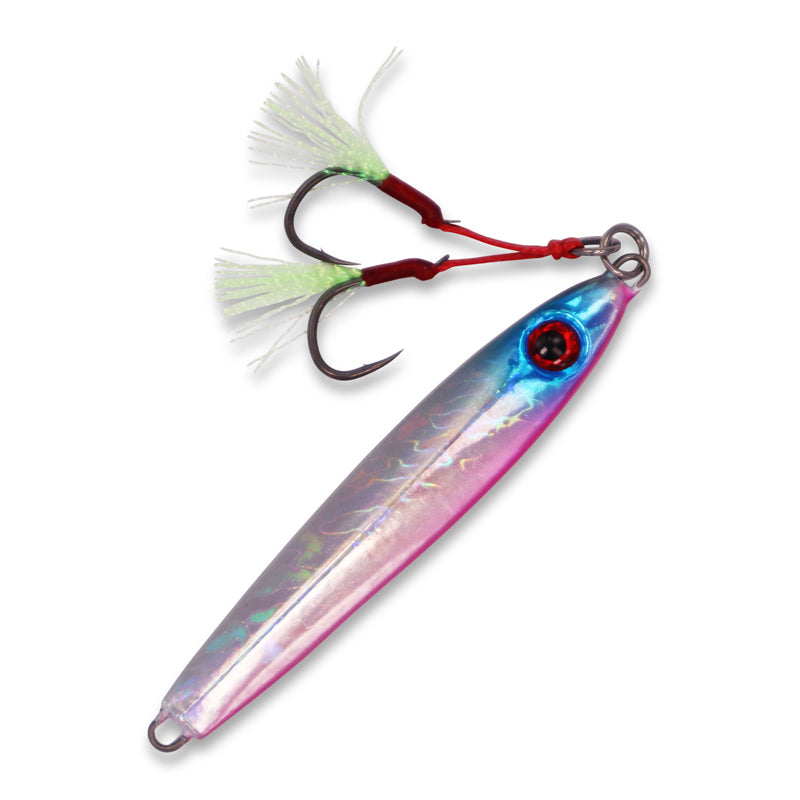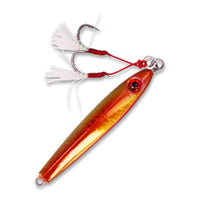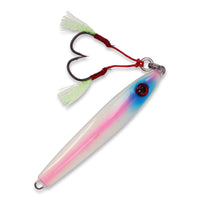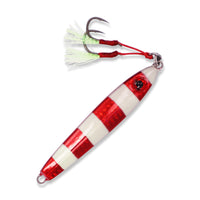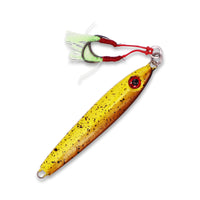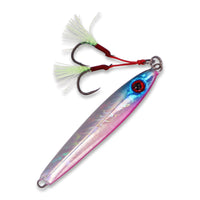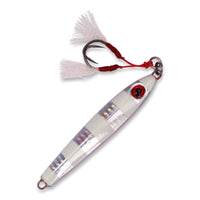 Ocean Angler Weasels certainly look cool, but don't appear especially revolutionary - the Ocean Angler guys simply got everything absolutely right so they catch lots of fish! Another range of lures that's easy to use and deadly on all sorts of popular fish species.

Other features: 
Luminous and/or ultraviolet-reflective coatings to increase lure visibility deep down
High-quality Japanese assist cord
A hand-whipped assist rig armed with twin Owner hooks
Weights: 25g, 40g and 60g
Colours: Silver, Red Lumo, Pink Lumo, Orange, Green Pink and Bruised Banana
Associated products: Replacement Weasel assist rigs, twin pack
On-the-water tips: Although Weasels can be cast and retrieved, either up near the surface at a decent clip or allowed to flutter down and then be jiggled back along the seafloor, they work best when yo-yoed on the drift. To get increased time jigging them at their most effective angle - as vertically as possible beneath the boat - lob them up ahead of the boat's drift direction, then allow them to sink to the bottom, staying alert for any mid-water line jiggles or slackenings that indicate bites. Once on the bottom, simply lift/jiggle the lure upwards so it can flutter back down. Repeat and repeat again until you hook-up or the angle on the line becomes too horizontal (i.e. 45-degrees max.). Redeploy. Deadly. That's why so many shops stock them and why so many anglers love using them
International shipping:
$0-$499 = $25
$500+ = FREE!
Oversized products (Rods):
$60
Shipping prices are in NZD and covers Australia, United States, United Kingdom, Gibraltor, Germany and Denmark. Please contact admin@oceanangler.co.nz for shipping quotes outside these areas.