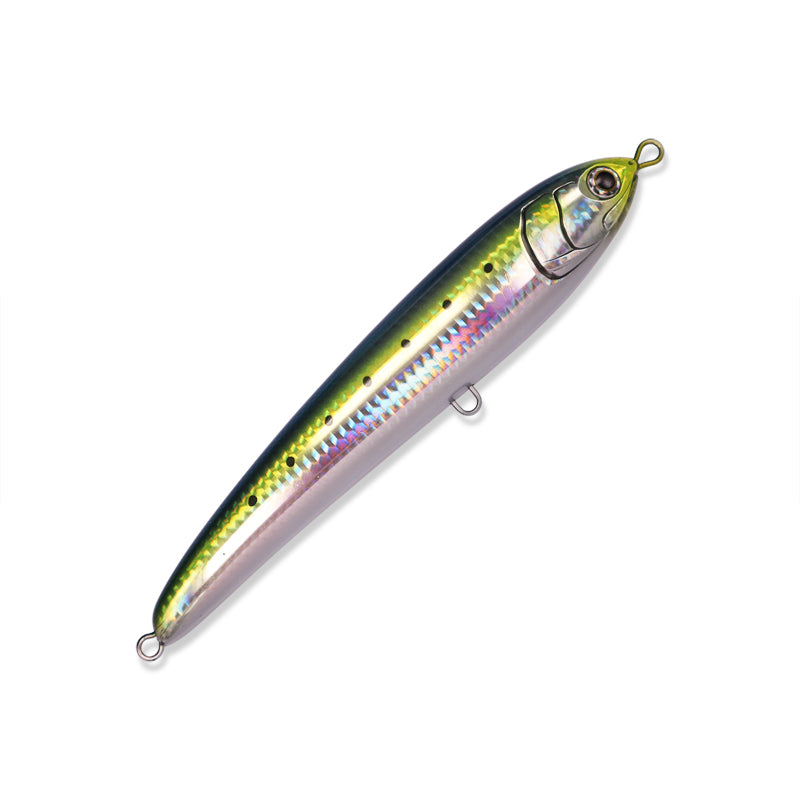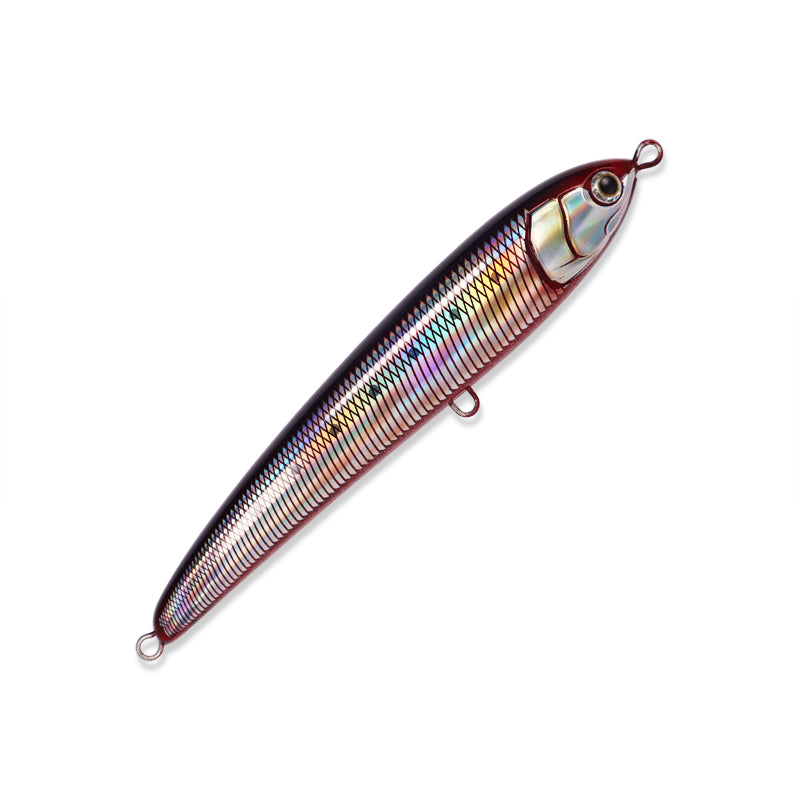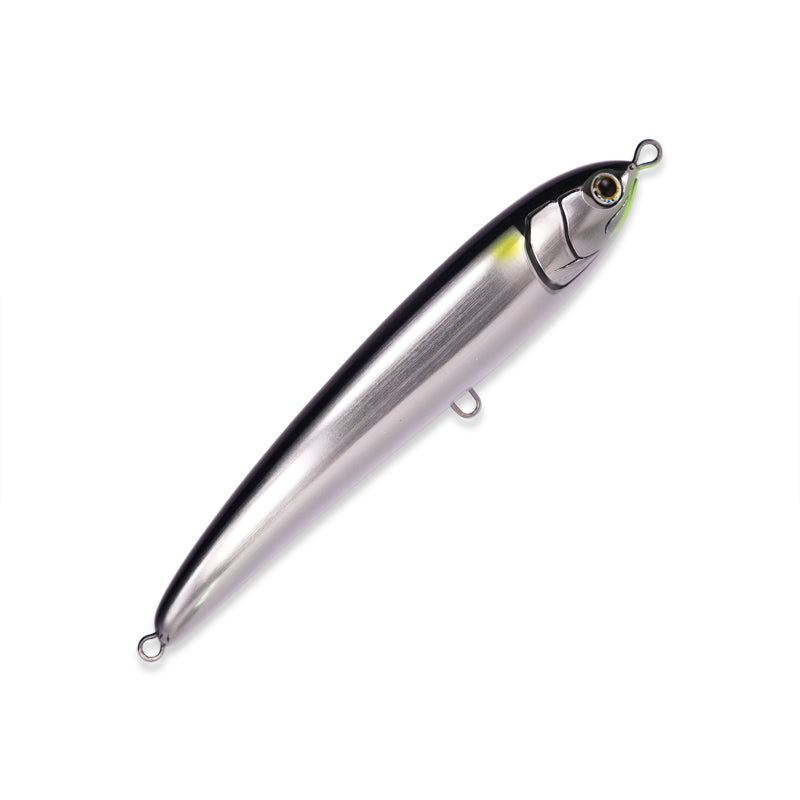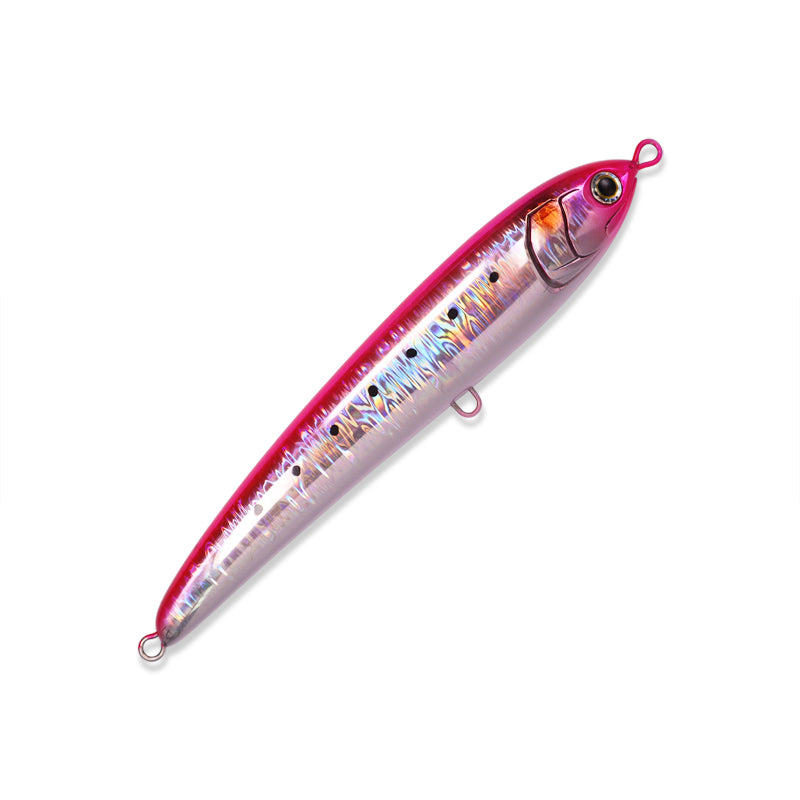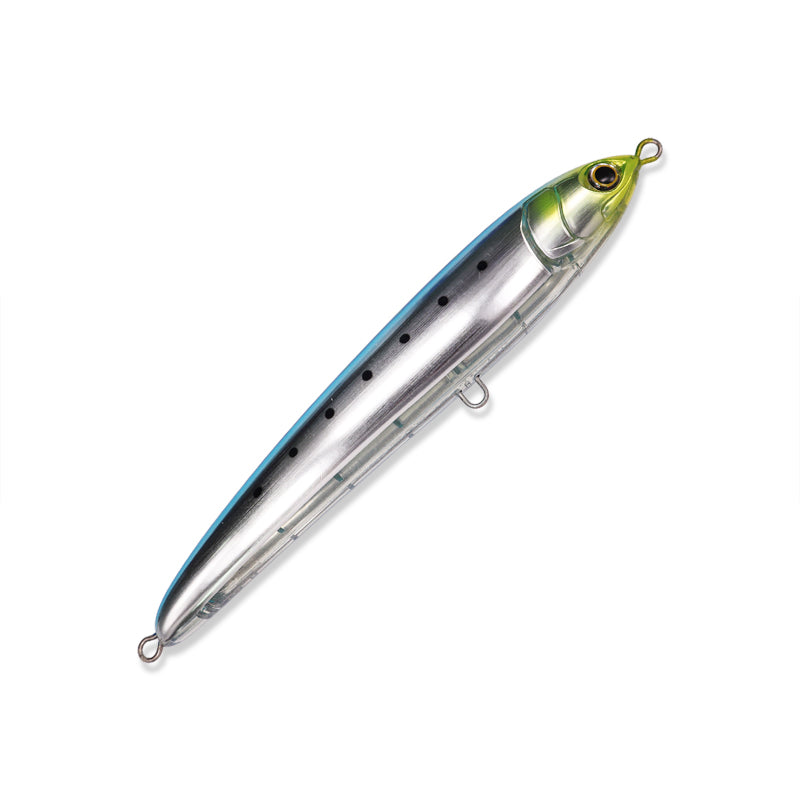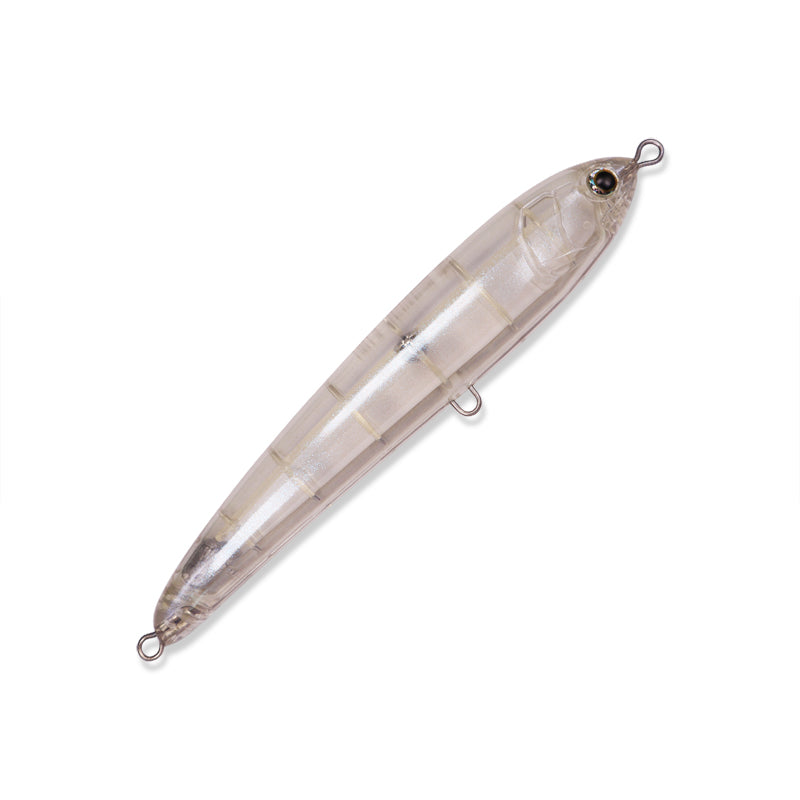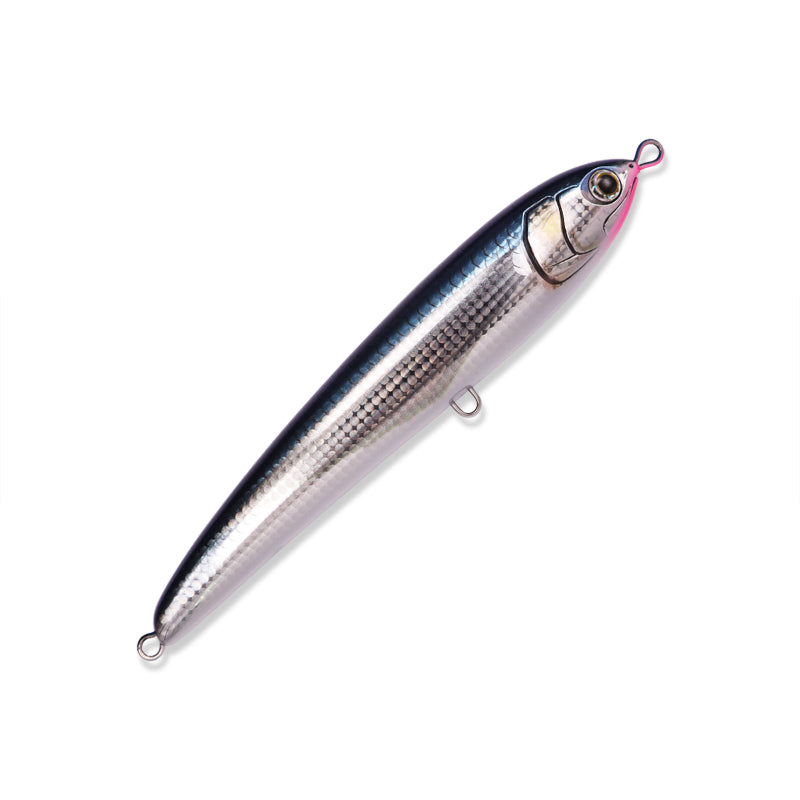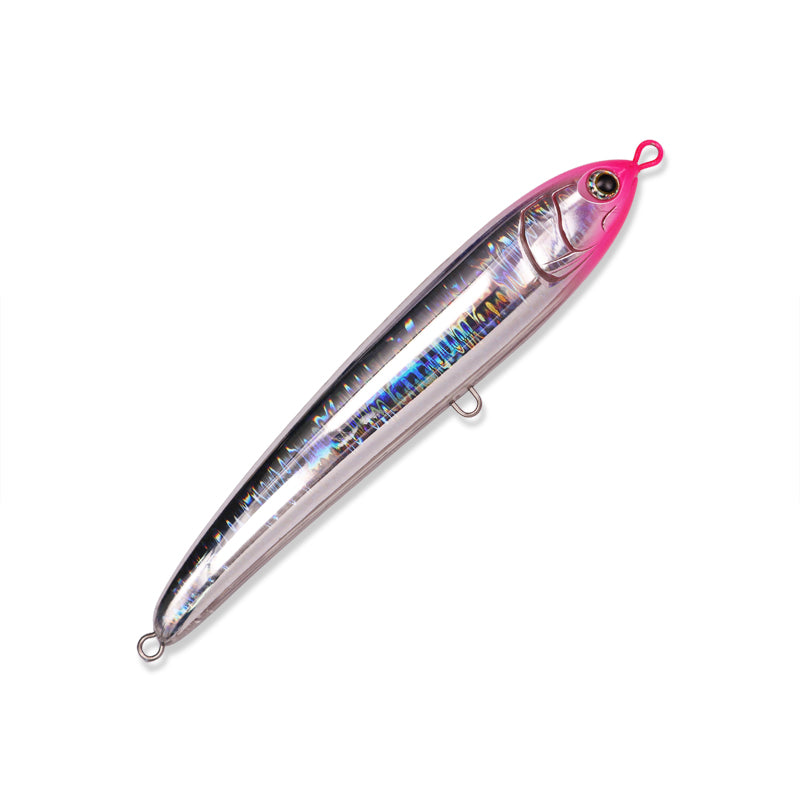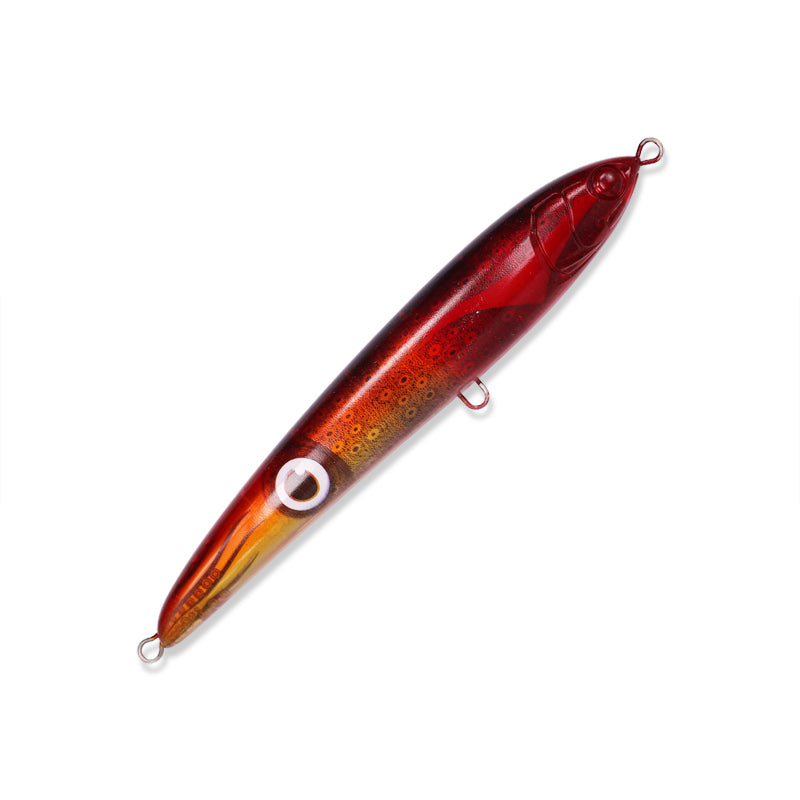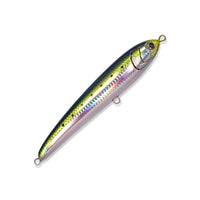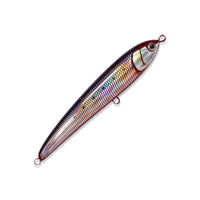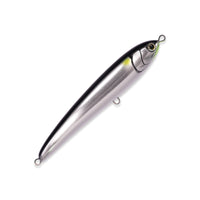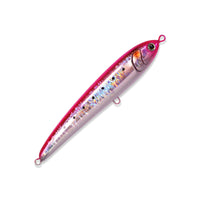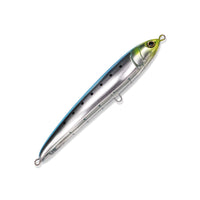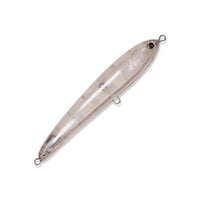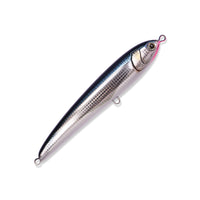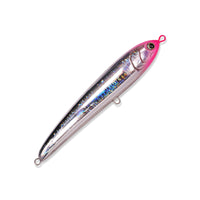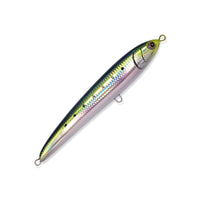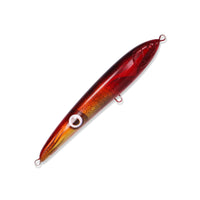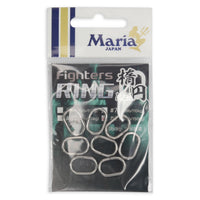 You can be sure that if Ocean Angler imports a lure brand, it's going to be a very good one - that's why we were quick to nab Maria Rapido stick-baits - they're amazing!
Other features
The latest stick-bait model by Maria Japan, the Rapido, has a streamlined shape that enables it to be cast up to 80m out, despite its relatively lightweight. Designed for targeting kingfish, tuna and giant trevally, the Rapido is built tough, comes in two useful sizes (190mm and 230mm), and is available in a good range of very baitfish-type colours, along with several in well-proven 'strike trigger' combinations.
Model options (two sizes)
Rapido F230mm: B01H; B02D; B06H; B08H; and B27H.
Rapido F190mm: B01H; B02D; B06H; B08H; B27H; B28C; B35H; and B37H.
One-the-water tips: The Maria Rapido frequently gets the kingfish action cranking when brought forward in slow-ish rod sweeps, producing an enticing rolling action that gives off flashes in the process or making it skitter across the surface like a panicking baitfish. Otherwise, shorter, sharper stabs, with the rod tip kept low, makes it spurt just underwater or splash across the surface; this is particularly effective when fish have been brought in by the first technique but are proving reluctant to bite.
International shipping:
$0-$499 = $25
$500+ = FREE!
Oversized products (Rods):
$60
Shipping prices are in NZD and covers Australia, United States, United Kingdom, Gibraltor, Germany and Denmark. Please contact admin@oceanangler.co.nz for shipping quotes outside these areas.