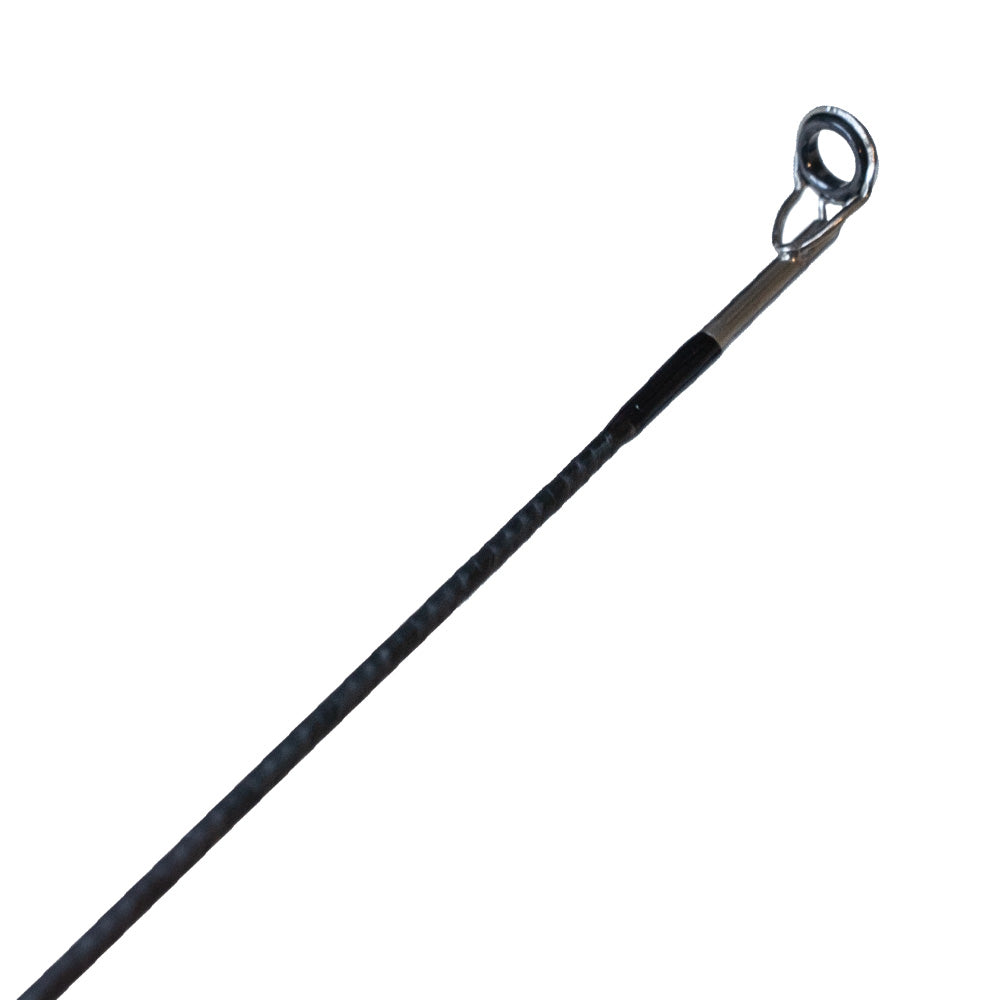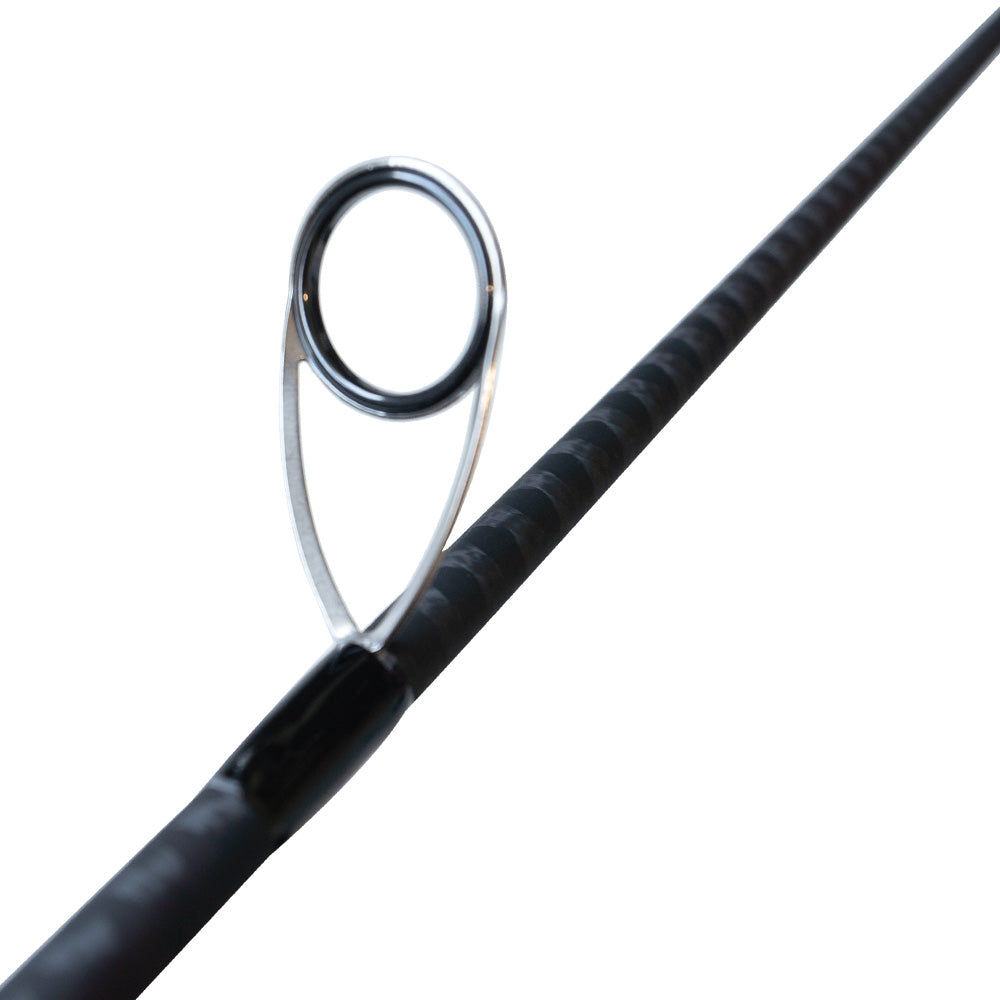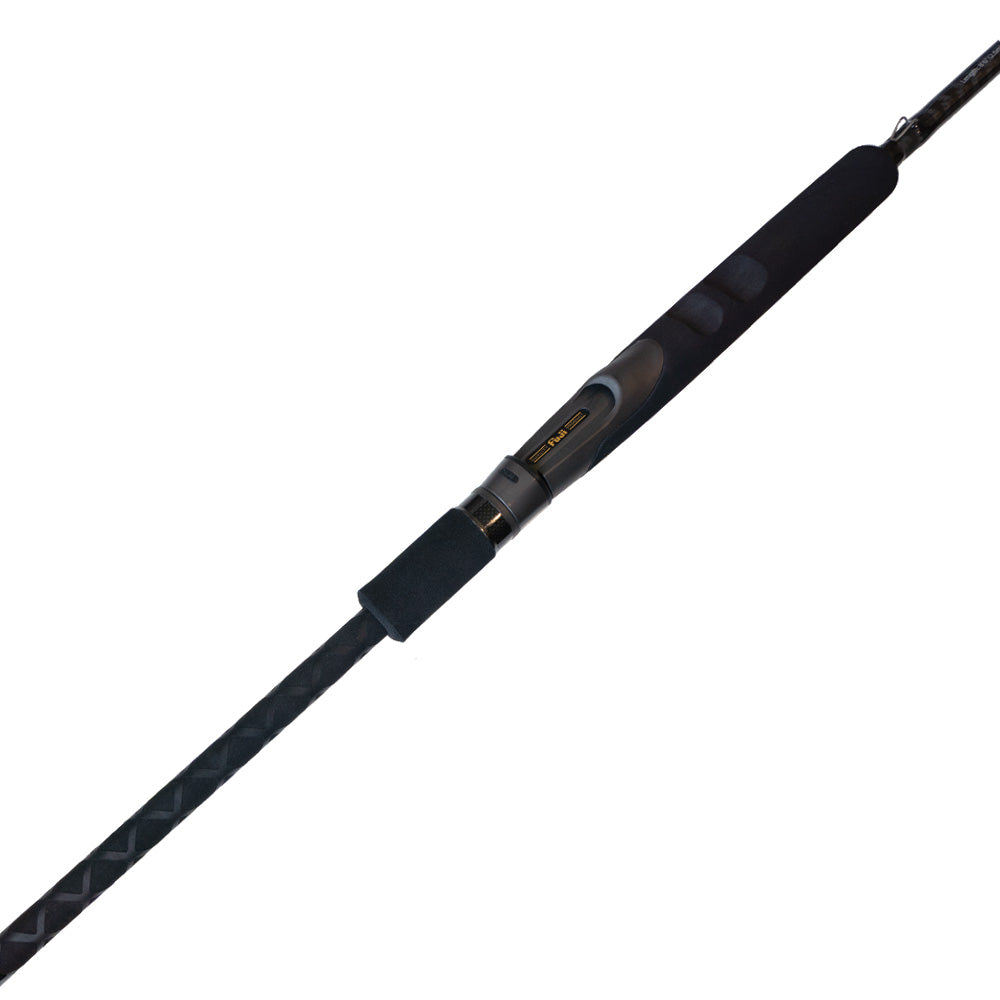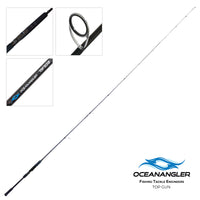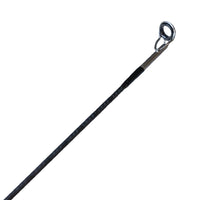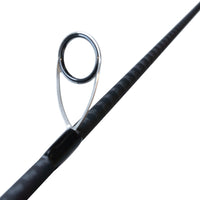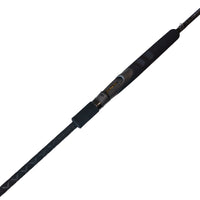 The Ocean Angler
Top
Gun
rod is the result of three years spent testing and refining by leading well-known soft-baiter Mark Kitteridge. Mark has put his 42 years of soft-baiting experience into the design of the
Top
Gun
, and he's stoked with the result: a rod that's just at home setting hooks into harbour pennies as it is wrestling monsters out of the reefy shallows or from deep down in 50 metres! 
There are few, if any, other soft-bait rods that can claim the same versatility. Mark says this is all down to the length of the rod: at 8' 6" in length, he's found it's possible to include both sensitivity and power into the one rod, enabling anglers to excel in whatever environment they choose to fish in. In short, he believes that aspiring soft-baiters can reach their full potential to become a '
Top
Gun
', leaving their mates in the dust (or should that be spray?)!
Features include:
An unbelievably lightweight but strong high-tech graphite blank
Unrivalled casting and hook-setting capabilities 
Superior line control both in the air and on the water
A light tip to cast even the smaller soft-baits further and enable early bite detection
A powerful lower half to control and/or lift large fish
A long butt section for effective two-handed casting
A butt section that's covered in a protective rubber sheath to prevent rod-holder damage
Top-quality American Pentalite single-foot guides
A Fuji reel seat integrated into the foregrip for long-term fishing comfort 
A decent length foregrip that allows excellent leverage, rather than having to hold a bare blank(!)
A compact and out-the-way hook holder
Two-piece for easy transportation and storage.
Length: 8'6"
Recommended line weight: 6-8kg
Recommended casting weights: 7-28g
Guides: American Tackle Penalties
Reel seat-foregrip: Fuji
Pieces: Two-piece.
International shipping:
$0-$499 = $25
$500+ = FREE!
Oversized products (Rods):
$60
Shipping prices are in NZD and covers Australia, United States, United Kingdom, Gibraltor, Germany and Denmark. Please contact admin@oceanangler.co.nz for shipping quotes outside these areas.